Hover over a description to show an image; click on the blue links to view the R code. Links to literature references show original publication of figures. Can't find the demo you're after? There are more demos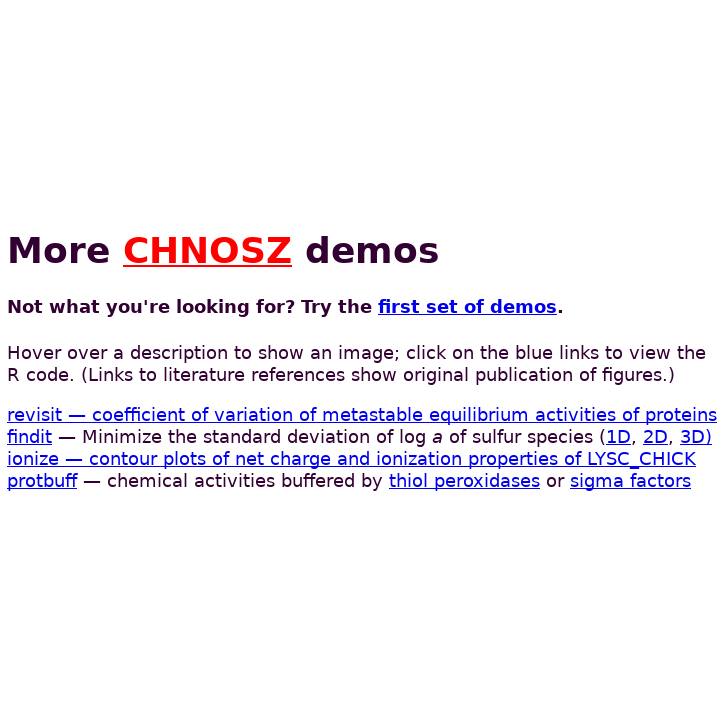 .
NaCl — Equilibrium constant for NaCl dissociation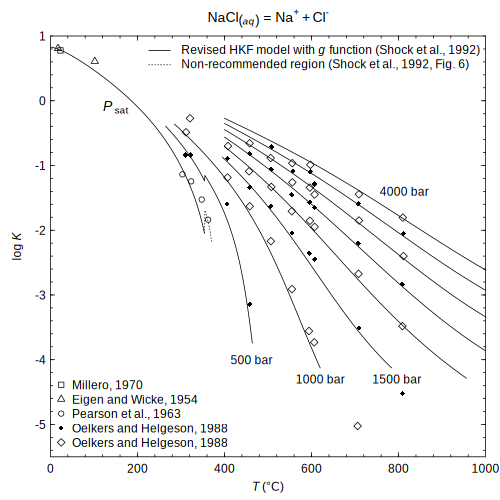 (Shock et al., 1992)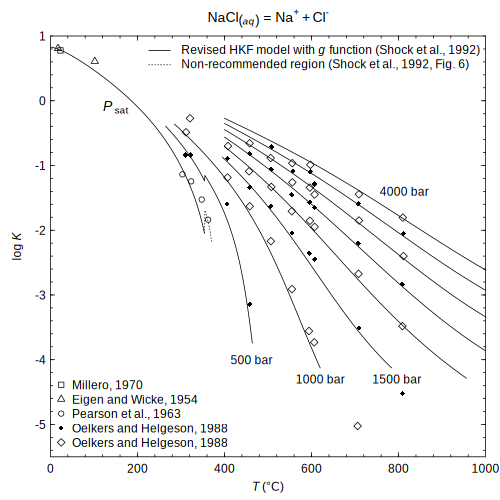 density — Density of H2O, inverted from IAPWS-95 equations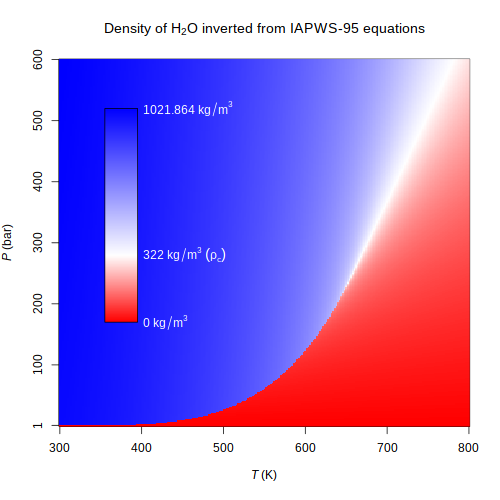 ORP — Temperature dependence of oxidation-reduction potential for redox standards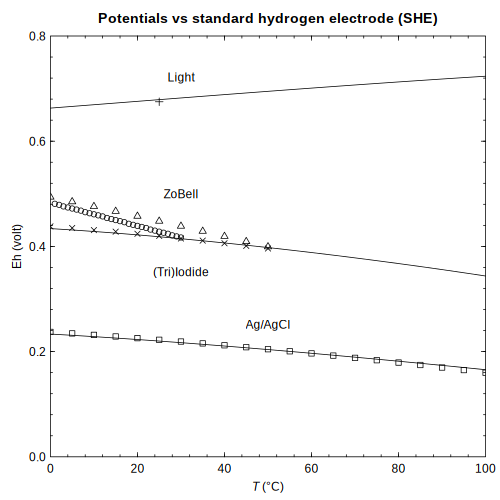 buffer — Hydrogen fugacity for mineral buffers and aqueous species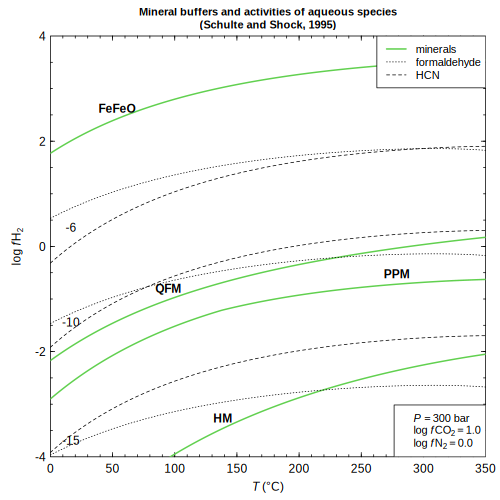 (Schulte and Shock, 1995)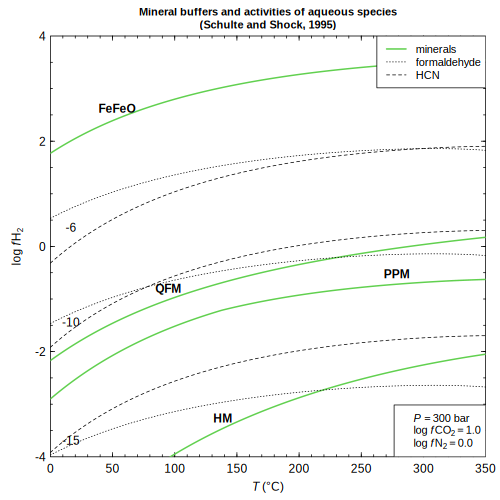 yeastgfp
— Subcellular locations:
log fO2–log aH2O
and
log a–log fO2
diagrams
(Dick, 2009)
mosaic — Eh-pH diagram for iron oxides and sulfides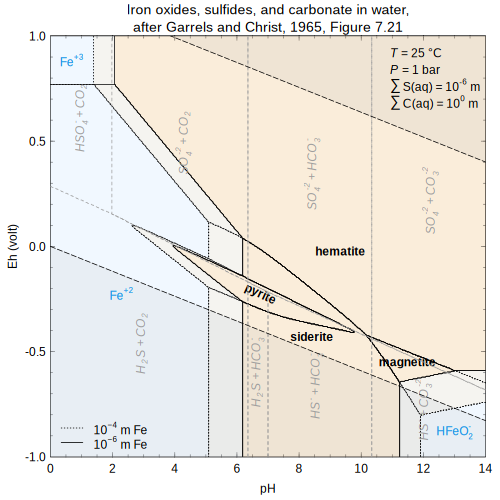 (Garrels and Christ, 1965)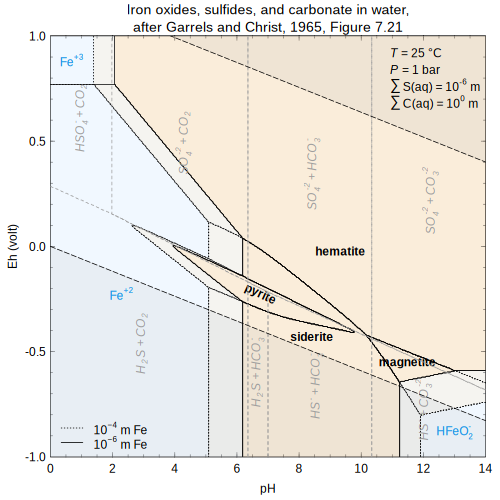 copper — Complexation of copper with glycine species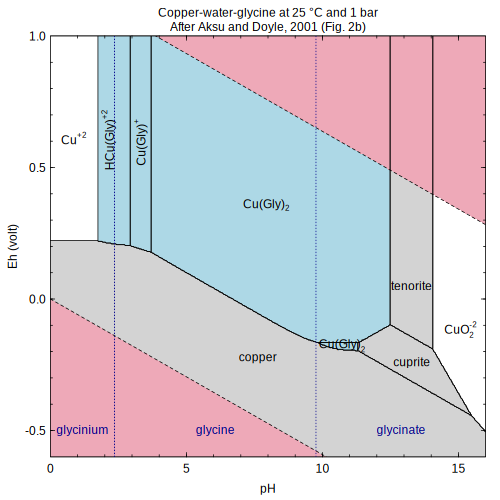 (Aksu and Doyle, 2001)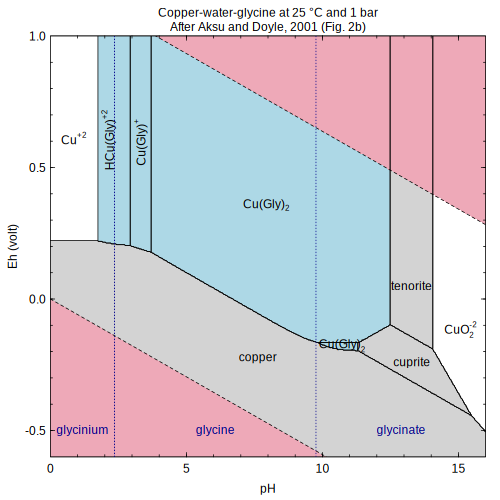 solubility — Solubility of calcite as a function of pH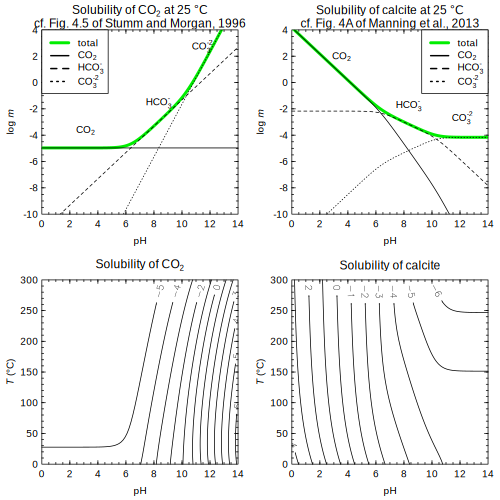 (Manning et al., 2013)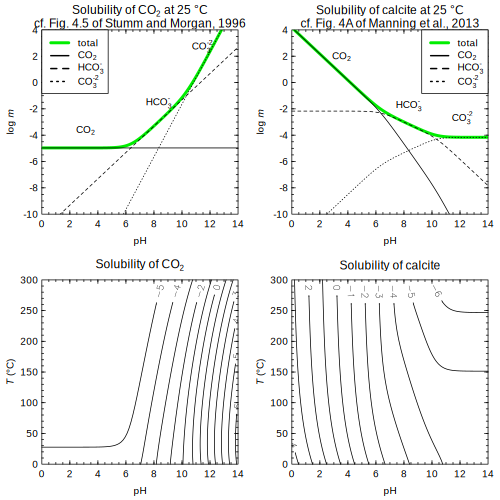 wjd
— Minimize Gibbs energy:
atmospheres
(Dayhoff et al., 1964)
and
cell periphery of yeast
dehydration — log K of dehydration reactions; SVG contains tooltips and links
*
bugstab — Microbial proteins in colorectal cancer
(Dick, 2016)
Shh — Affinities of transcription factors relative to Sonic hedgehog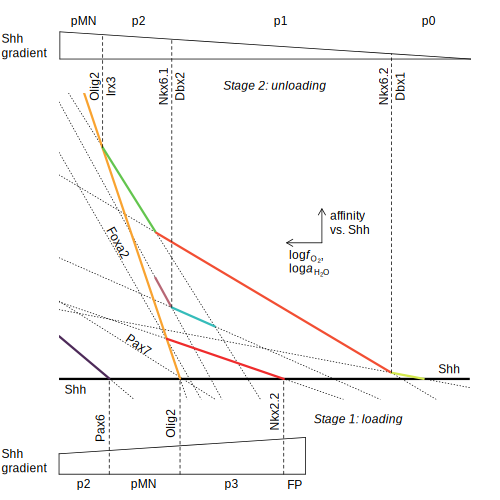 (Dick, 2015)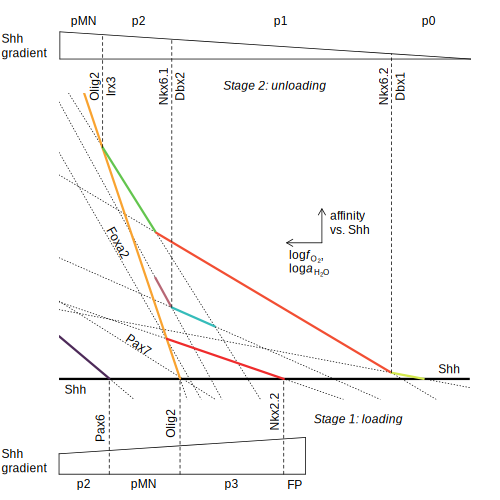 activity_ratios — Mineral stability plots with activity ratios on the axes
adenine — HKF parameters regressed from heat capacity and volume
(Lowe et al., 2017)
DEW — Deep Earth Water (DEW) model for high pressures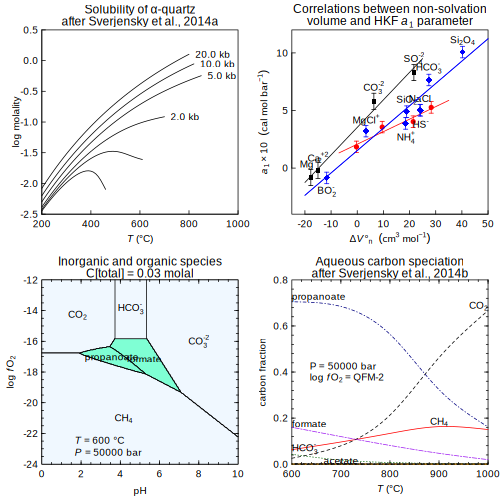 (Sverjensky et al., 2014a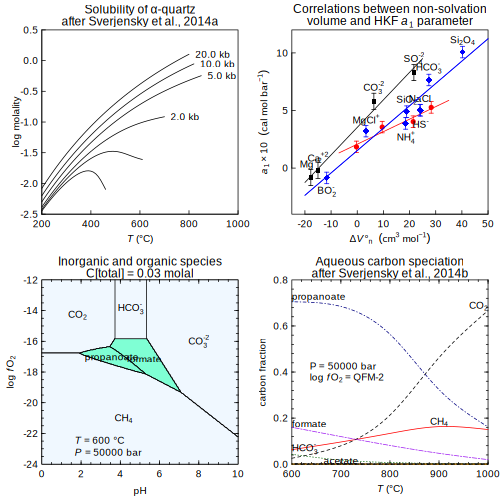 ,
2014b)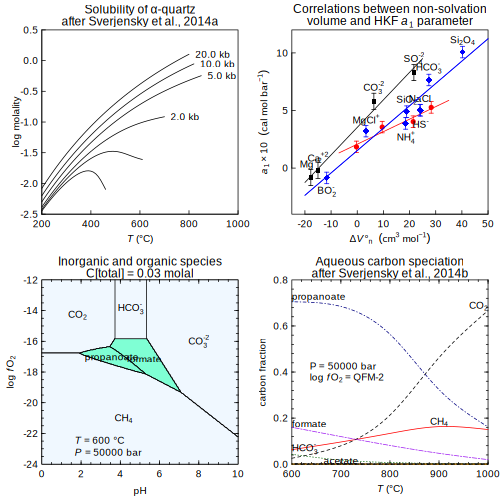 lambda — Thermodynamic properties of lambda transition in quartz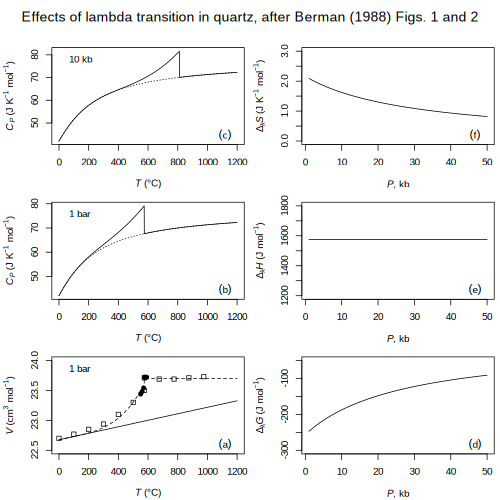 (Berman, 1988)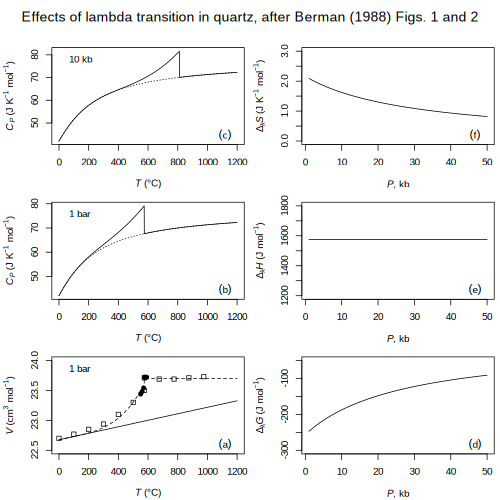 TCA — Standard Gibbs energies of steps of the citric acid cycle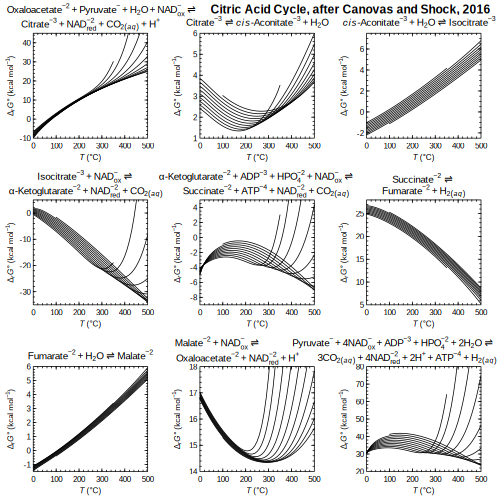 (Canovas and Shock, 2016)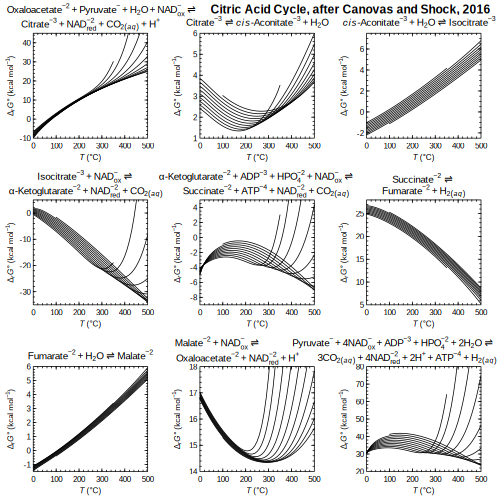 go-IU — Diagrams using thermodynamic data in the
SUPCRTBL
compilation
(Zimmer et al., 2016)
*Follow the link to view the interactive SVG image.
Last updated: 2017-11-17